http://georgenet.net/aai
Welcome to
Amateur Astronomers' Inc (AAI)
Cranford, New Jersey, USA
---
IMPORTANT:
AAI now has our own web domain name operating

www.asterism.org is the new domain name for the club
---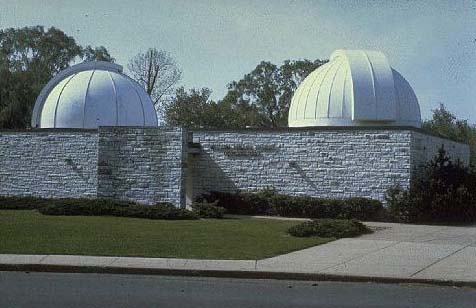 ---
The AAI is an amateur astronomy organization in central New Jersey. It was founded in 1949, with currently over 400 members making it one of the largest astronomy clubs to date. The image above is our observatory named after William M. Sperry , which houses two of the largest telescopes on the east coast for amateur use. The east dome hold a 10" f/15 refractor built by AAI members, the west Dome has a 24" f/11 Cassegrain reflecting telescope purchased by AAI.
AAI also is a very active organization. We have eclipse trips, various classes, a computer dept. & BBS, a large library, a machine and optical shop, along with a research and education group to name just a few.

---
Just added!! A Discussion email list for the club